Website development in Germany
In the vast expanse of the internet marketplace in Germany, your website has become the primary source of marketing. Whether your business is a physical storefront or a digital native, an appealing website is responsible for telling the world who you are, what you do, and how you are different from your competitors. To make matters significantly more challenging, your website must be responsive on the desktop, smartphone, tablet, and a host of other devices that are still getting used to.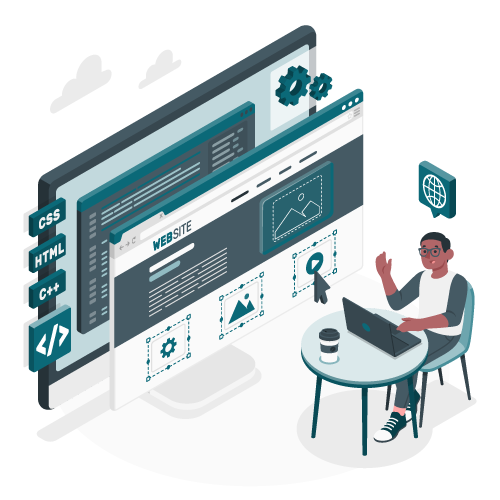 InSoft Online specializes in Website development in Germany. Our web experiences are high-performing, feature-packed, and digitally transformative, designed to be user-friendly, fully functional, very secure, and able to scale as your enterprise grows.
Our website developers provide expert web application development and web design services to our clients. InSoftOnline offers a variety of website design and development services, from creating mobile web development solutions and responsive website designs to building custom e-commerce and intranet experiences using the latest and proven web technologies. With up to 85% of consumers visiting a company's or service provider's website before making a purchase, more and more consumers make decisions based on their online experience: the appearance, usability, and accessibility of your website are more important than ever, especially in an increasingly competitive market.
We select our most creative Websites
Want The Best Website Design & Development Agency for Your Company?
What most small & medium-sized companies need, is a custom website that can outrank their competition on Google, and can be further customizable as their business grows. AND of course, do all that, plus more. Well, that's exactly what InSoft Online is specialized in.
Website development in Germany
Looking for the best all-inclusive custom website design company with complete website development services in Germany that combines functionality, the latest SEO techniques & design to grow your company's business online? Then, you've come to the right place.
Here at InSoft Online, we are the experts at designing custom, 100% responsive websites that are built to produce real business results for companies, instead of acting as online business cards.
So, check out dozens' of our previous website design and Development projects & various website services below for SEO, Conversion, mobile & speed optimization of your current site, landing page designs, or complete website design & development packages.