If you have ever thought "does my business need a mobile App?" you're in the right place. Building a mobile app for your business is a serious endeavor, so you need to understand the importance of having a mobile app for business and the advantages of having one within your organization.
Does My Business Need A Mobile App?
Developing a mobile App for business can offer valuable marketing opportunities and help you reach your target audience, as well as many other advantages that will help put you ahead of your competition.
If you're looking to learn how much your business and consumers can benefit from a mobile app experience, this article contains some of the most important points to consider.
Benefits of Mobile Apps for Business Direct Communication and Engagement with Clients and Customers
One reason why your business needs an App is to improve direct communication with clients and customers. With access to a wealth of information at just a touch of a button, business mobile application development has opened the door to clear and direct communication between customers and businesses. The information gathered from customers using these Apps is invaluable for any business, with shopping behavior and buyer personas being readily available to help enhance marketing strategies. Improve Customer Engagement One of the surest ways to increase brand loyalty and revenue generation is to focus on your engagement level.
Customers often communicate wanting to know the answer to a question regarding your service or their order.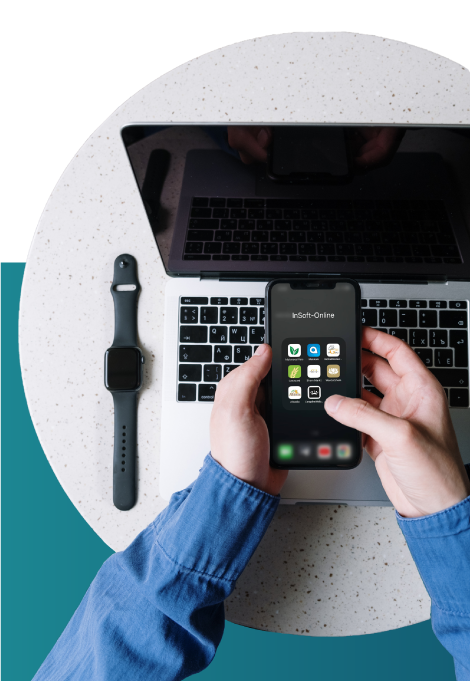 Or they want to complain. Mobile App design and development makes both these processes much easier for everyone; with the idea being that the quicker a customer can communicate their concerns and receive a response, the less likely they are to leave a bad review.
You can nurture these relationships by consistently sending personalized updates about your products and services.
In the end, all this control gives you more room to improve your business processes tremendously.
Increase Brand Awareness
A mobile app is an extension of your brand and therefore is a chance for you to remain true to branding while being able to explore how it can be presented on a completely different digital platform; perhaps in a completely new and innovative way. It can also be thought of as a new advertising platform for the business, that can say whatever you want it to for your brand to get more exposure and therefore, awareness.
Developing a mobile App for business allows you the opportunity to reach potential new audiences. As a completely new platform, business mobile application development can also cause a new demographic of customers to reach you, one that finds using Apps more preferable than a web browser.
Get Ahead of Your Competition
One of the important benefits of mobile apps for business use is that they will make you truly stand out from the competition. Apps are very relevant in modern technology today, and using them for business is quickly becoming a trend. Still, it hasn't quite taken off across the entire board yet, allowing you to get the edge over any competition.
These days mobile apps at the small business level are still less common, and this is where you can take a big leap ahead of your competitors. Be the first in your neighborhood to offer a mobile app to your customers. They'll be impressed by your forward-thinking approach!